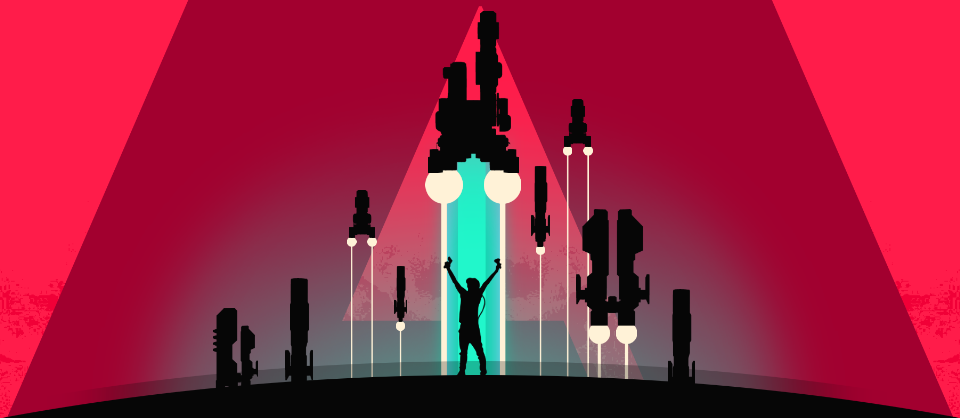 Alliance
Developer Update - Alpha 0.4
---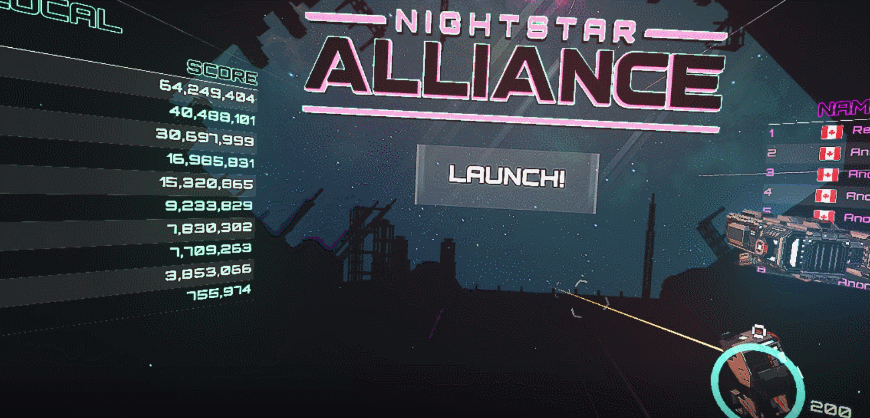 Welcome Commander,
The Nightstar Alliance Alpha 0.4 update is live, focusing on Controls, Balancing, and Graphics improvements to Modules and Weapons.
Grab your controllers and hit the Arcade in Nightstar Alliance - The classic shoot em up we love bought to VR!
Here is the breakdown on feature dev this cycle:
Reticule Added to hands and weapon aiming tweaked to allow easier target acquisition!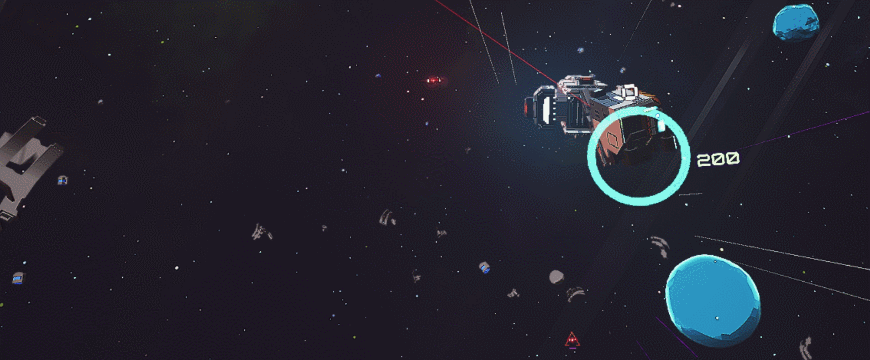 Light em up!
Tutorial Readability Improved.
Asteroids reduced no longer spawn as an enemy wave object, they are always spawned from the obstacle spawner and only aim at player or fly by as normal (stopping weird asteroid targeting colony ship behaviour).
Alliance Primary Weapon - a static cockpit mounted weapon, its fairly slow but strong enough to get you started. Your first offense on the flagship voyage of the Alliance Class Battlecruiser.
Enemy Health was never actually setting to max from the health setting, so now enemies are actually using that which is good! Eh!
Weapon Types more defined, Phase is automatic, Burst solo own that behaviour, Shotgun charging removed.
New Meshes for shotguns, lasers and others to help differentiate between them.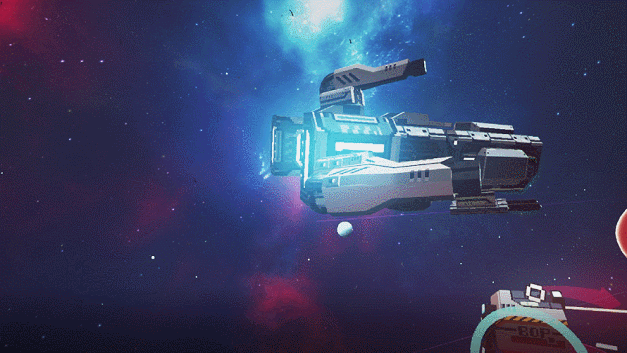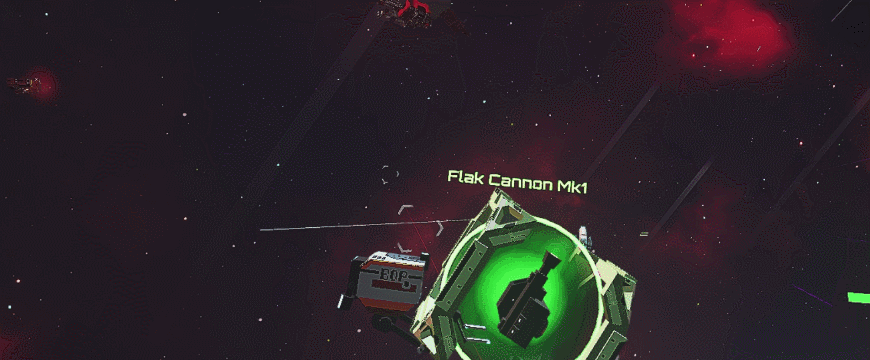 Module Spawning is now rarer with 6000 null chances (from 2000). We're still been getting one within the first minute or so. There is no longer a "module spawner" as we have a primary weapon with infinite ammo!
Commander names are now accompanied by the weapon type to help understand the weapon use-case/type
Enemy Visibility increased thanks to new glowing red lights
Module visibility increased thanks to the new containment crate
Enemy Pathing Edited to stop them circling so close to you and allow you to shoot them up proper good like.
Flight Control Improved following the hand more accurately and allowing swift manoeuvres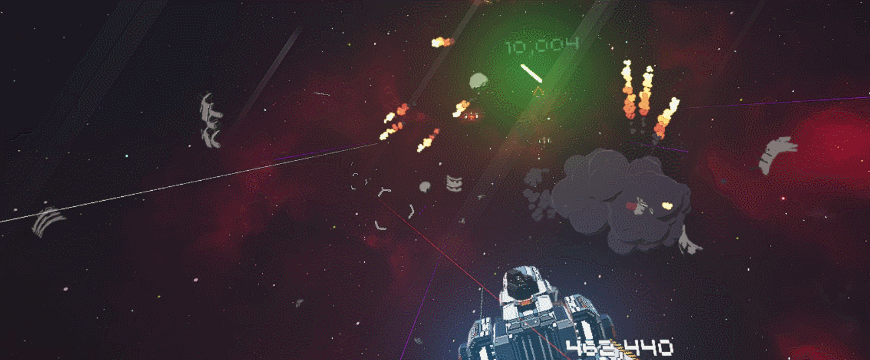 Colony Module Equip Improved Hardpoints on Colony ships now appear with arrow similar to the Alliance Battle Cruiser to help you find available spots for weapons and utilities!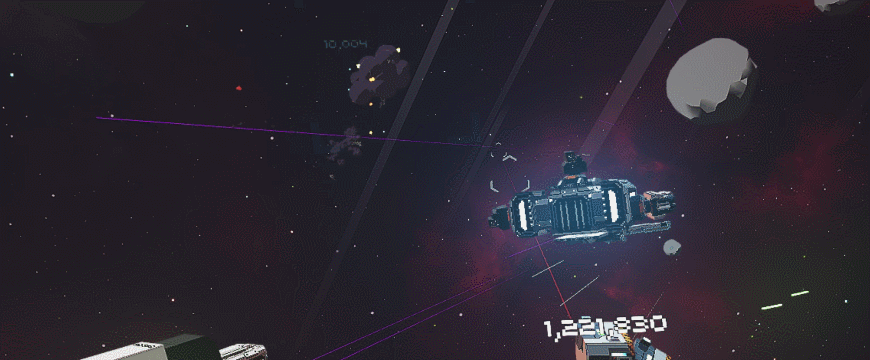 Further Changes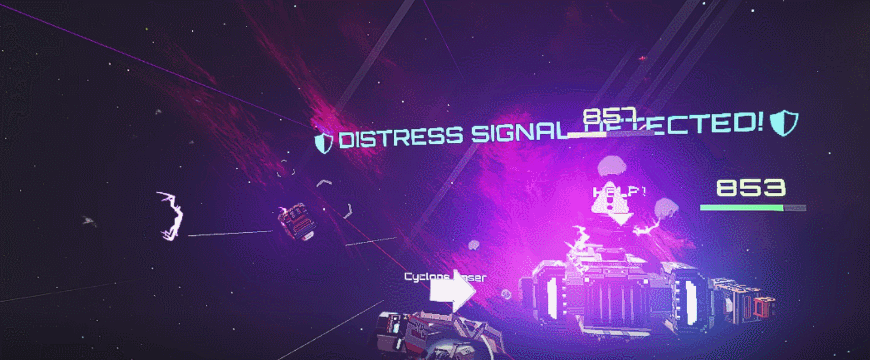 Sharper Graphics Alliance
Offset forward from Hand
Mission chaining fixed (no overlapping missions)
Enemy shields reduced for balancing
End of sector 3 Thank you message
Ready Player One Easter Egg fixed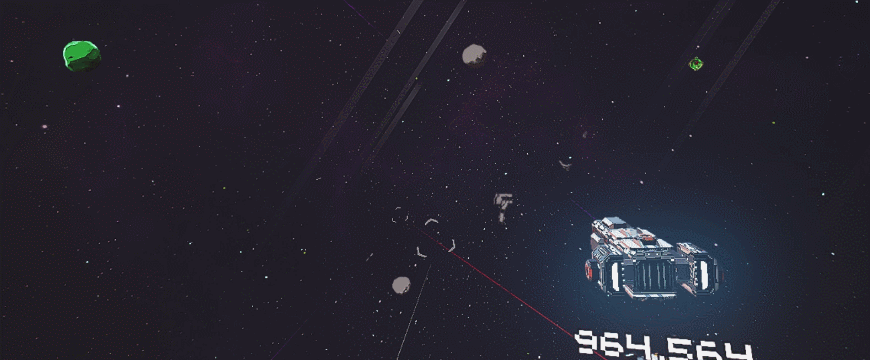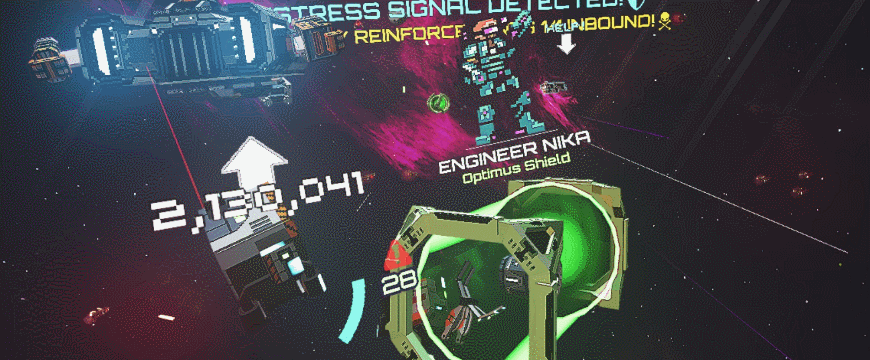 -----------------------

Next Update:

Thank you for reading this debriefing Commander,
The Alliance has some information to help in the coming battles.

COMMANDER TYCHO: "NUCLEAR SIGNATURES HAVE BEEN DETECTED: WORLD BOSSES ARE INBOUND"

ENGINEER NIKA: "UPGRADED HEADS UP DISPLAY IS IN DEVELOPMENT"
COMMANDER HALCYON: "NEW DOOMSDAY WEAPONS ARE IN STOCK"
The Alliance needs you.
Files
NightstarAllianceV04.zip
496 MB
Apr 24, 2018