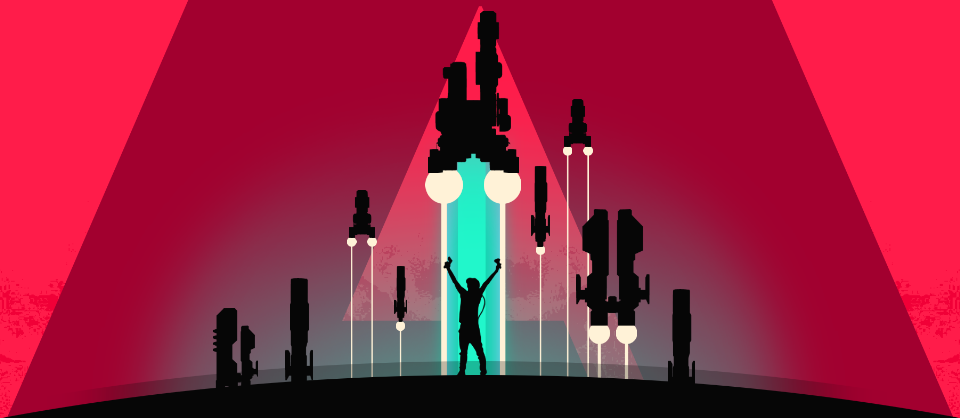 Alliance
Version 8 Released! Chapter 1: The Fall of Terra
---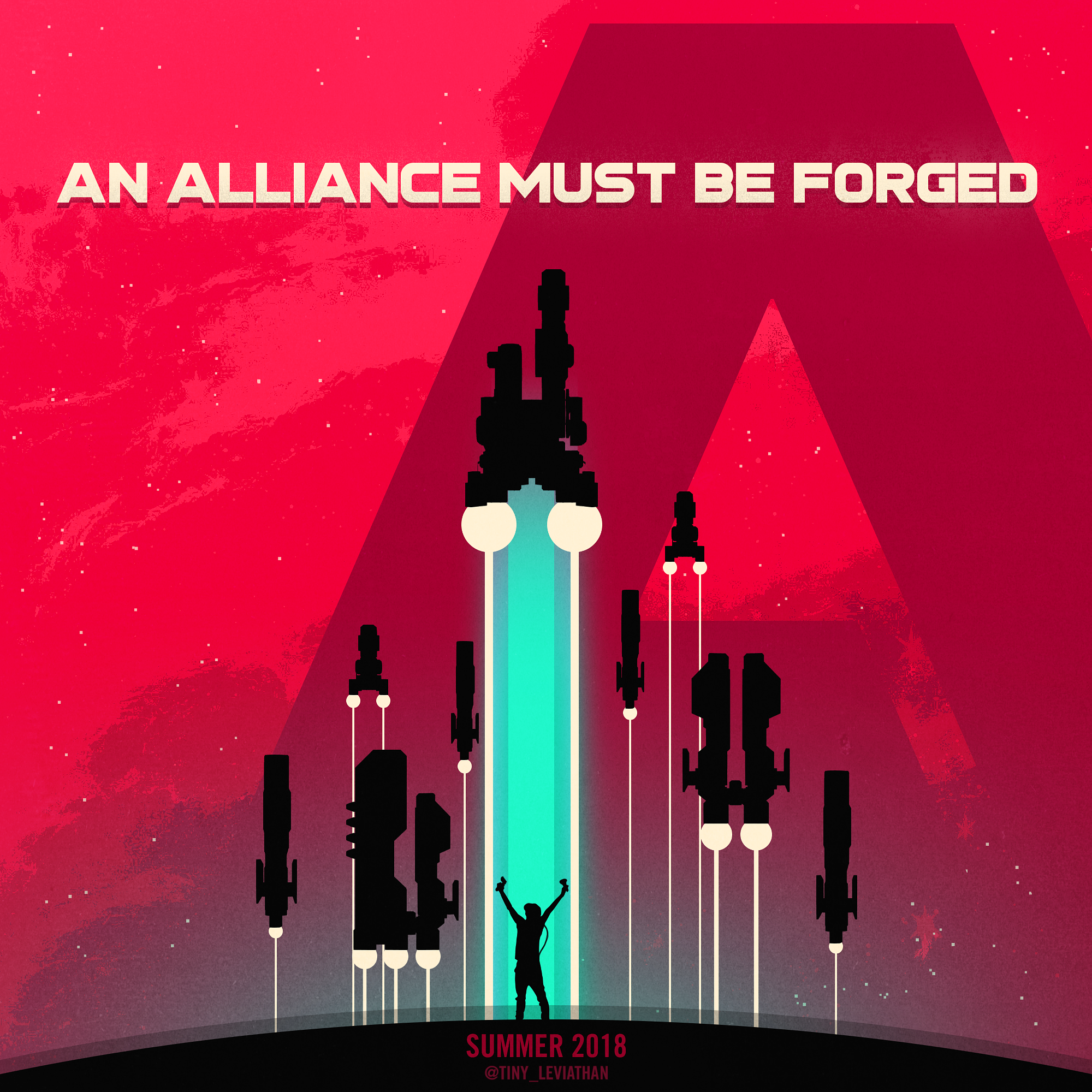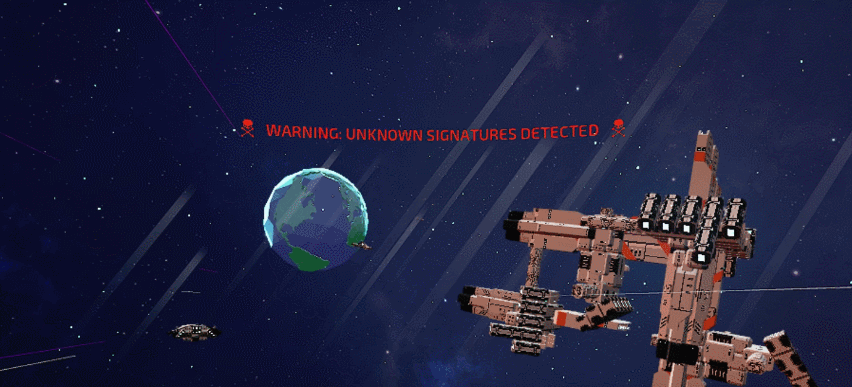 Chapter 1: The Fall of Terra
Chapter 1 of the Nightstar Alliance campaign is finished, escape toward the Outer Rim, meet new commanders and discover new weapons - such as The Hangar Bay - Which allows you to launch Elite Nightstar Fighters into the fray!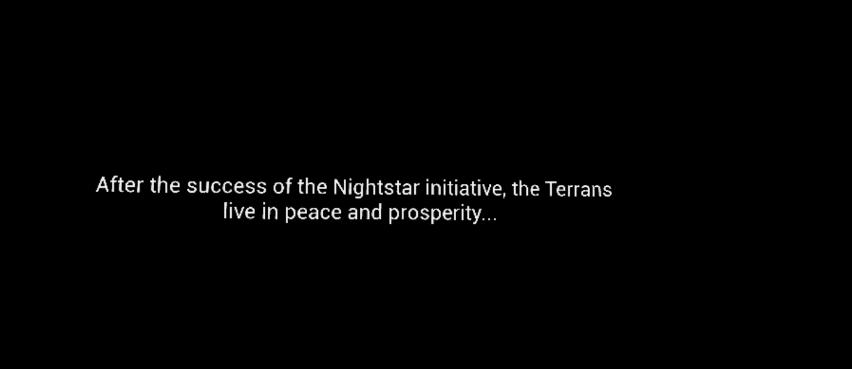 Cinematic Storytelling
The story of Nightstar is revisited in VR following the events of the Drone Coalition in Nightstar Starfighter, and prior to the events of Nightstar Rogue Wings.
The Terrans are forced to abandon their home world after its irreversable destruction at the hands of the Supremacy. In game Cutscenes follow the story of the commanders who survived the attack on Terra, as they Forge the Alliance and seek a safe haven in the Outer Rim.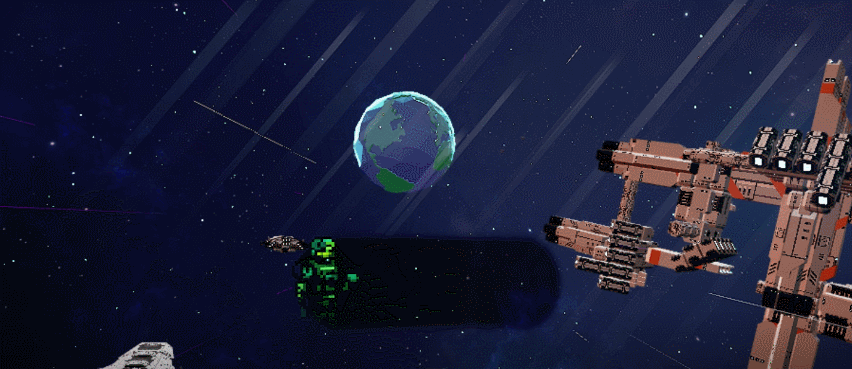 New Hangar Bay Weapon introduction - A feel of progression for Nightstar Alliance
After adding cinematic introductions to missions and bosses, we began revealing new weapons and features of the game with small narratives too; The hangar bay is the first weapon to be revealed this way.
Later Chapters will lead you through the story of the how the Alliance was Forged, whilst you discover new weapons and allies to help you combat the Supremacy.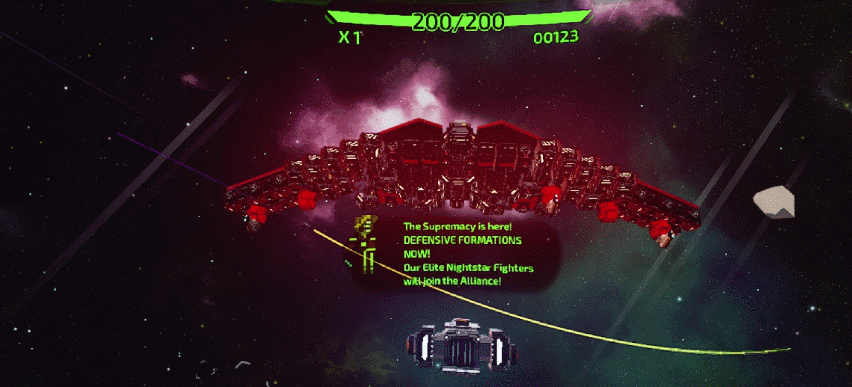 The first Commander we encounter is Commander Stardock, an Elite Starfighter Pilot, decendant of legendary Pilot BLAOW-3 - The highest skilled pilot of the Starfighter Initiative.
Narrative Extract: Commander Stardock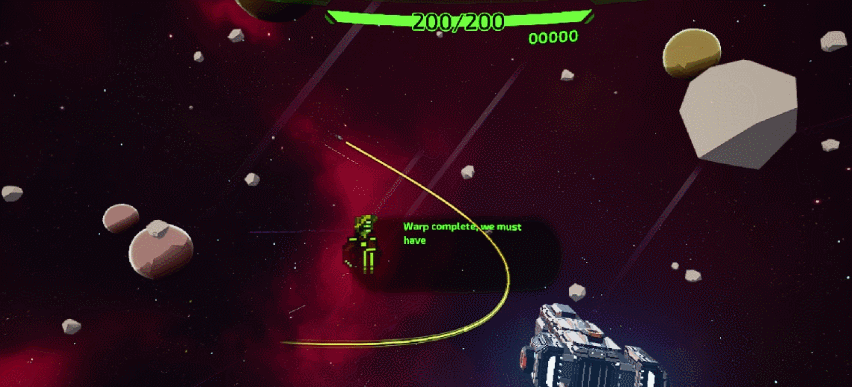 As a descendant of The Legendary Starfighter BLAOW-3; Stardock trained vigorously to live up to his ancestors reputation amongst the Elite Pilots of NIGHTSTAR.
Stardock exhibited the same incredible reflexes and mastery of aerial combat of his predecessor and is known for embarking on long excursions off world.

During one such excursion, an AI Fleet unleashed catastrophic EMP charges across his Colony post.

Stardock was commended as the Saviour of Sol-V after performing near impossible Trajectorial Synergy with the AI Warship head of the attacking fleet, sabotaging their offences and causing a deadly chain reaction which destroyed the larger part of the attackers force. Stardock was not as lucky during the destruction of Terra which set the wheels in motion for the Forging of the Alliance.